Spelling Bee Contest: Congratulations to our winner Luke Johnson and our runner-up, Tee Tupacz
Spelling Bee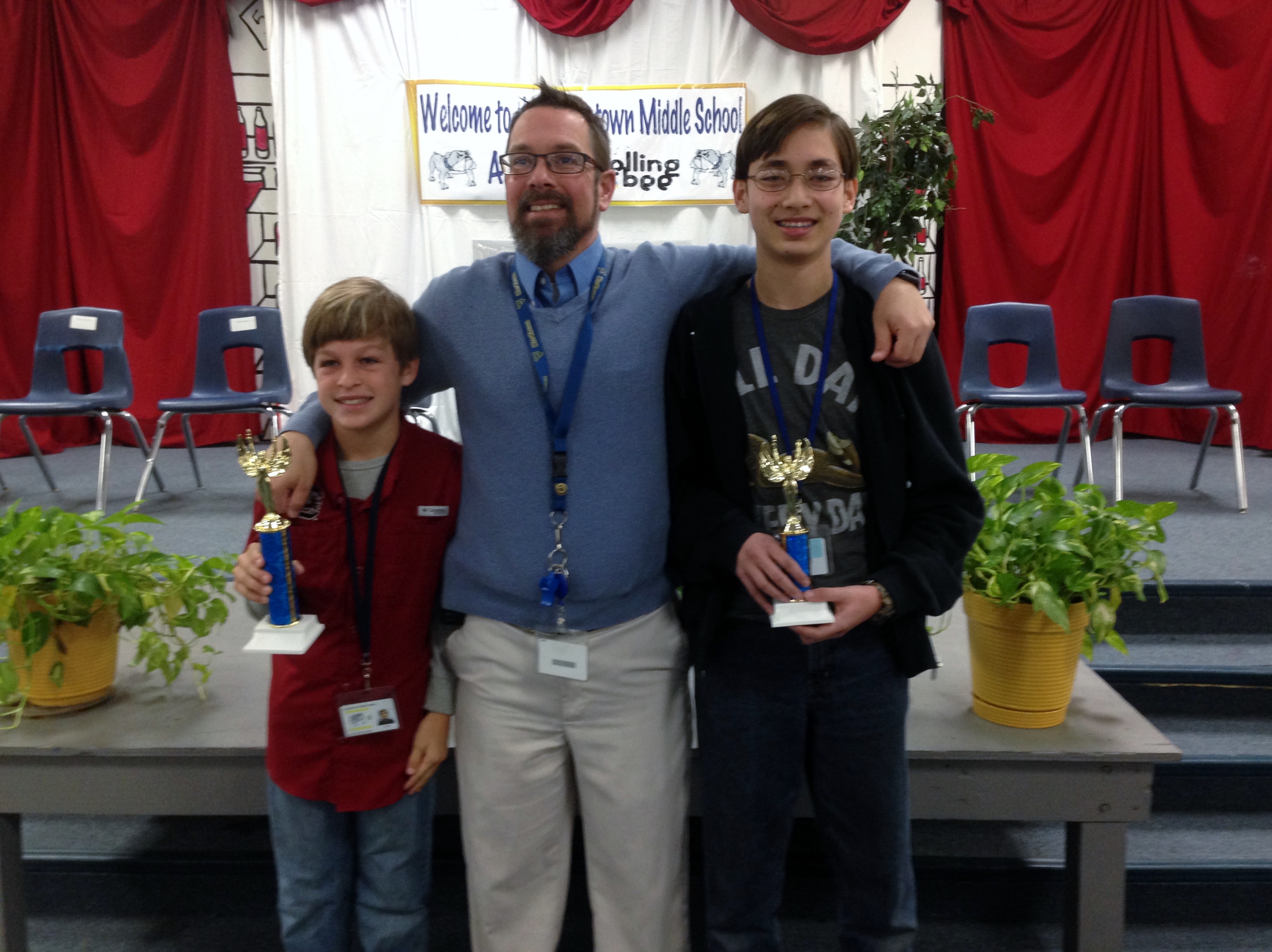 Luke Johnson, First Place, Mr. Hilman, & Tee Tupacz, runner-up.
Good luck to Luke Johnson at the regional bee and hopefully on to the Scripps National Bee in Washington, DC.!
We are proud of all our participants and look forward to our representation at the Sun News Regional Bee on March 10.